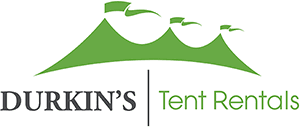 White Plains Tent Rentals
For over 100 years and four generations, Durkin's has provided the best and cheapest tent rental services in White Plains, NY. We've got you covered from tent rentals to setup and takedown along with other services. With our tents we can provide an atmosphere that's unbelievable and to make your event in White Plains unforgettable. We provide tents in a variety of different styles and our work ethic is the best you will ever see. We are your trusted tent rental service for White Plains residents.
We can help with:
Weddings

Graduation Parties

Festivals

Events
Get a Free Estimate!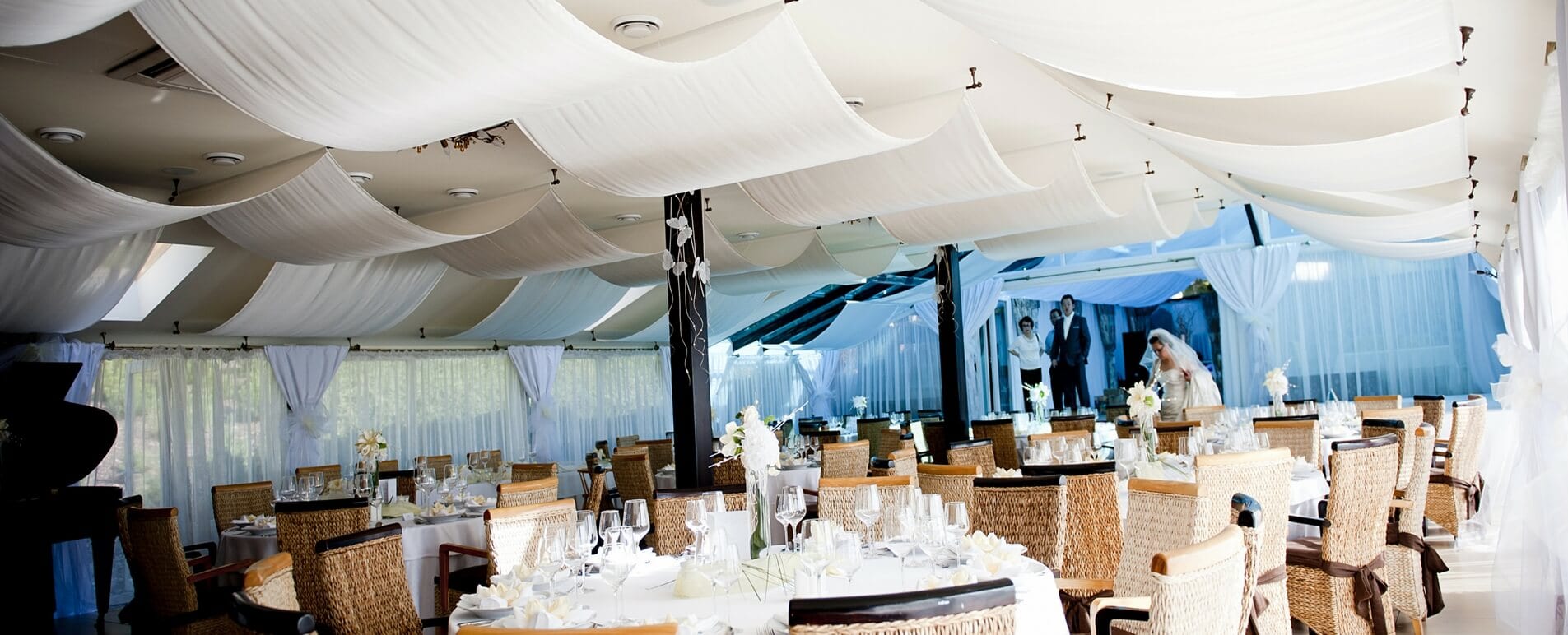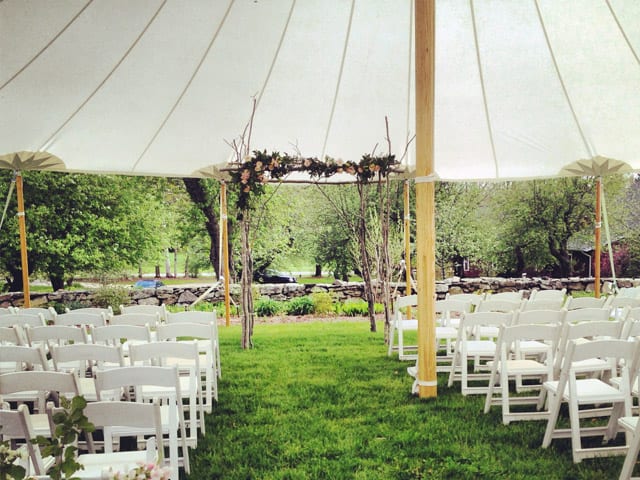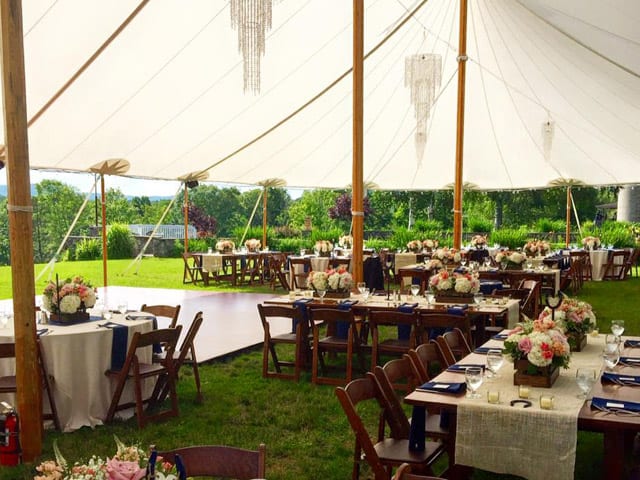 Our Different Tent Rentals
Frame Tents
Frame Tents are designed to be very practical when tents can't, or aren't allowed to, be staked down at your White Plains event. This style of tent also allows for complete coverage of patios along the side of the home, in driveways, or over areas where water sprinklers are present. They are also clear of obstructions within the covered area and side curtains are an option to ensure your event will not be ruined by sudden weather elements. Frame tents range in size from 10'x10' to 40'x120' and select sizes are in our popular Clear-Top Tents.
Pole Tents
Pole Tents are available in two varieties of different styles, regular pole tents and high peak Century tents. Side curtains are an option; however, these types of tents require an open area for proper installation. These pole tents range from 20'x20' to 80'x220' and are designed for any sized event, whether that requires seating for 20 to 1100 people.
Sailcloth Tents
Ranging from 44'x43' to 59'x119', our Sailcloth Tents are our most sought after line of tenting in White Plains. The Tidewater Sailcloth Tents have sculpted peaks and eaves in see-through sailcloth that enhances daytime events with warm natural light, and brightly glows for evening gatherings. Our elegant Tidewater Sailcloth Tent fabric is 100% waterproof and built strong to ensure your special day is not affected by the any unwanted weather elements.
Get a Free Estimate!
Tent Rentals for All Occasions in White Plains
White Plains Wedding Tent Rentals
With over 100 years of experience at Durkin's we work carefully to deliver the perfect set up for your White Plains wedding event in order to make it even more unforgettable than you could have ever imagined. Whether you are trying to create an elegant mood, a garden party vibe, or anything in between, we will have you covered with our White Plains wedding tents in various styles. We work with decorators, planners and caters to bring your vision to life so you can have the perfect day.
Durkin's offers the best and most affordable tents for weddings. Our technique ensures that setting up beautiful wedding tents will not leave you disappointed. Our professionals only use the highest quality, attractive wedding tent structures. We can use the natural features of your venue to construct a stylish and elegant wedding tent space.
If you would like to build out a tent complex for your wedding guests to move from tent to tent, then you have come to the right place. Along with the wedding tent rental we also offer additional party rentals including tables, linens, dishes and everything else you need to make your wedding a beautiful and memorable event that you will remember for a lifetime. We are the White Plains, NY's best option for wedding tent rentals.
White Plains Event & Party Tent Rentals
Need a tent for a specific event or party occasion? Well we will have you covered and with our rental services, you don't need to pay a ridiculous amount for the whole tent that will make you break the bank. Instead, our variety of affordable tents for any type of events from parties will help make your party that much more memorable.
Durkins can install and remove tents for any event you need and our professionals will help cater to whatever you need in order to create your perfect event. We can seat anywhere from 20 to 1100 people making any event you want to plan possible! We handle set up and take down all around the Greater White Plains; there's no other company as experienced as us that will do the job quick and efficiently.
Get a Free Estimate!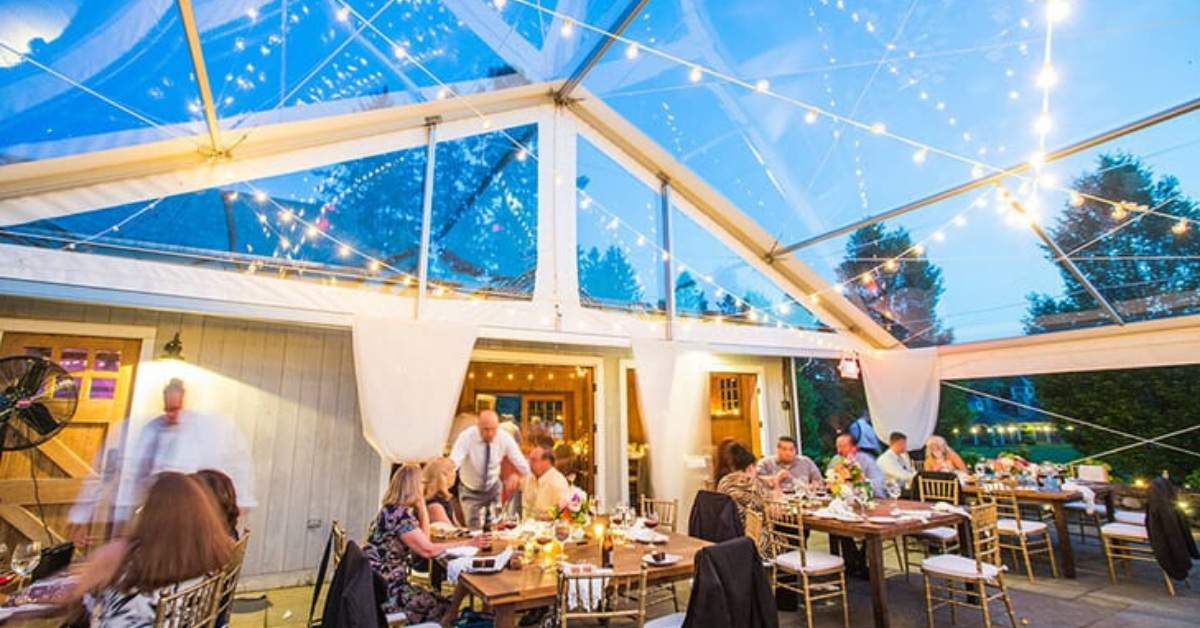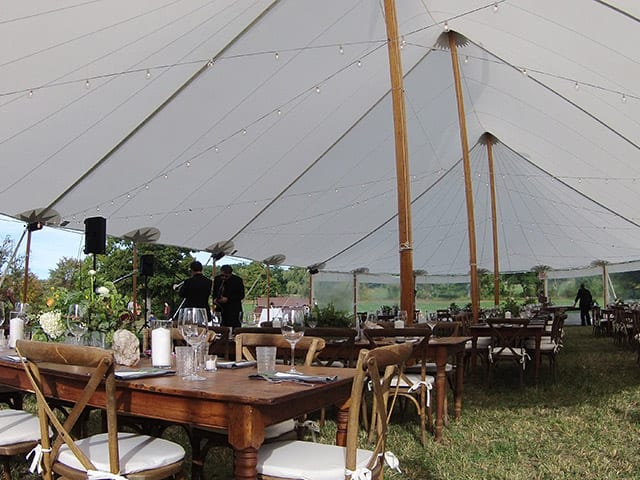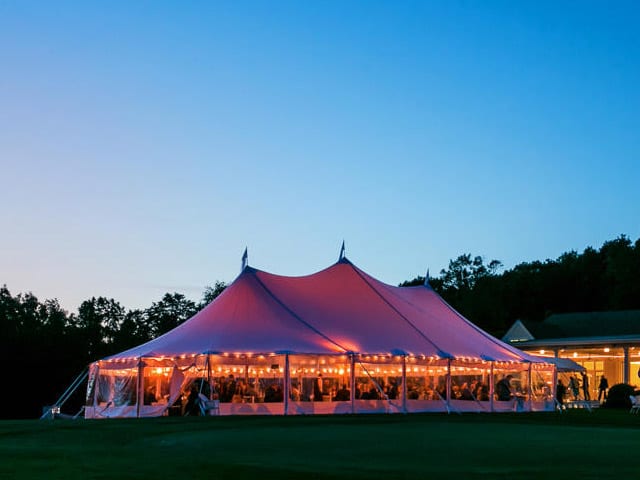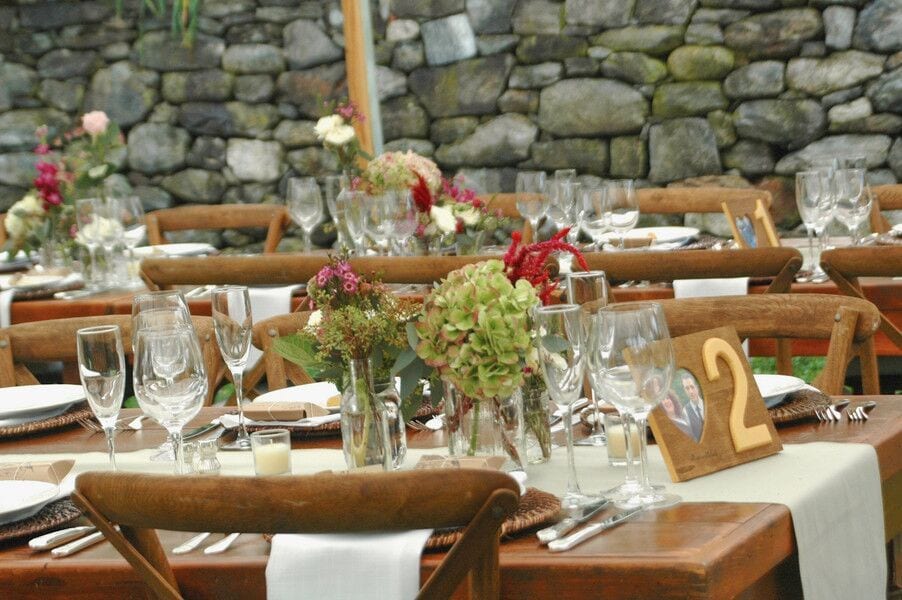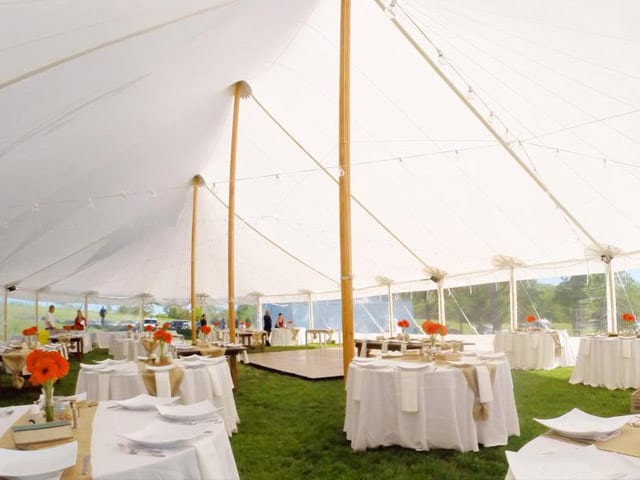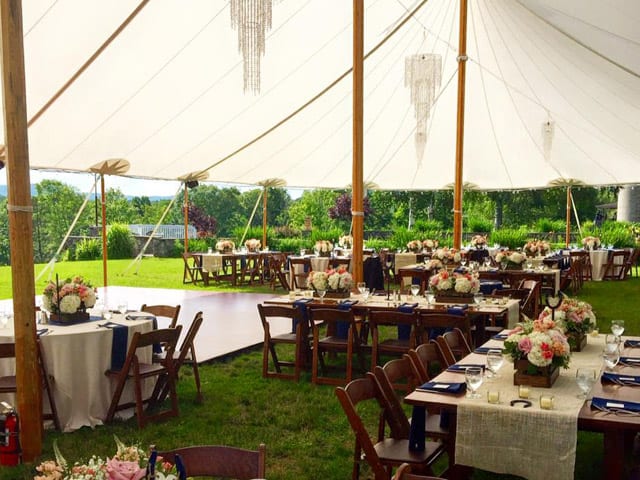 Tent Sales in White Plains, NY
If you have a long term need for a certain tent in mind, it might mean that renting a tent is impractical. You have come to the right place because we are here for you to arrange for the purchase of tents, either new or from our extensive inventory. Speak with a Tent Rental Representative for more information regarding this option affordable option so you don't go over budget and have to deal with more stress than you want. Buying a tent should be quick and easy for White Plains residents, and we will help make that happen!
Additional Party Rentals offered in White Plains
Turnkey Party Rentals
We work with the finest companies in Connecticut and New York to provide you a complete package of party tent rentals and other services. Plan your event stress free because we are able to arrange for your every need; from caterers to dishware, linens, crystal, and floral decorations to special lighting effects, electrical generators and bathroom facilities.
Dance floors, including our own Dark Walnut Dance Floors, lighting, connecting canopies, tables, chairs and heating systems are also available and can be set up however you want. Many of our clients in White Plains are pleased with our arrangements. Speak with a Tent Sales Representative for a more complete list of additional services we can arrange.
Farm Tables
Our Dark Walnut Farm Tables measure 8′ x 42″ wide, perfect for a family-style meal, or even for just a couple for a head table. You can use them for your entire event, or just a few for your event. The lumber has been harvested in Litchfield County, CT and master crafted right here at our shop. This furniture is unique since it's native to the White Plains area, and will really make your event stand out from the rest.
Interactive Party Planning Software
We also offer an interactive PartyCAD program, that allows you to see your event before it even takes place with help from a representative. You can arrange and plan the layout of the event which is helpful especially if you're far from Connecticut or New York. Call to schedule an appointment to work with a representative to help plan your event.
Get a Free Estimate!
Why Durkin's for your White Plains Tent Rental?
For nearly a hundred years and in four generations, Durkins has gained an abundance of experience and age has not made us complacent. You can rely on DUrkin's to make your event the most unforgettable event of the year, whether you're hosting a wedding, festival, graduation party, or some other event in White Plains. We are proud of our history of great service and look forward to working with you on your next memorable event in White Plains!
White Plains Tent Rentals