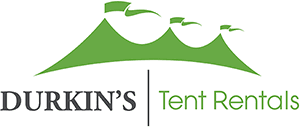 Woodbridge Tent Rentals
Durkin's has been around for 100 years, That's why we have a history of producing high-quality fabric products. We can bring our quality to Woodbridge and cover every aspect of your event, from the variety of rentals, to setting up, to taking down. That way you can enjoy hosting your event instead of dealing with the prep work. So let Durkin bring their five generations of tent rental experience to Woodbridge CT, to create an atmosphere you'll remember. Your event matters to us, so take some time to look through our variety of tent styles.
We can help with:
Weddings
Graduation Parties
Festivals
Events
Get a Free Estimate!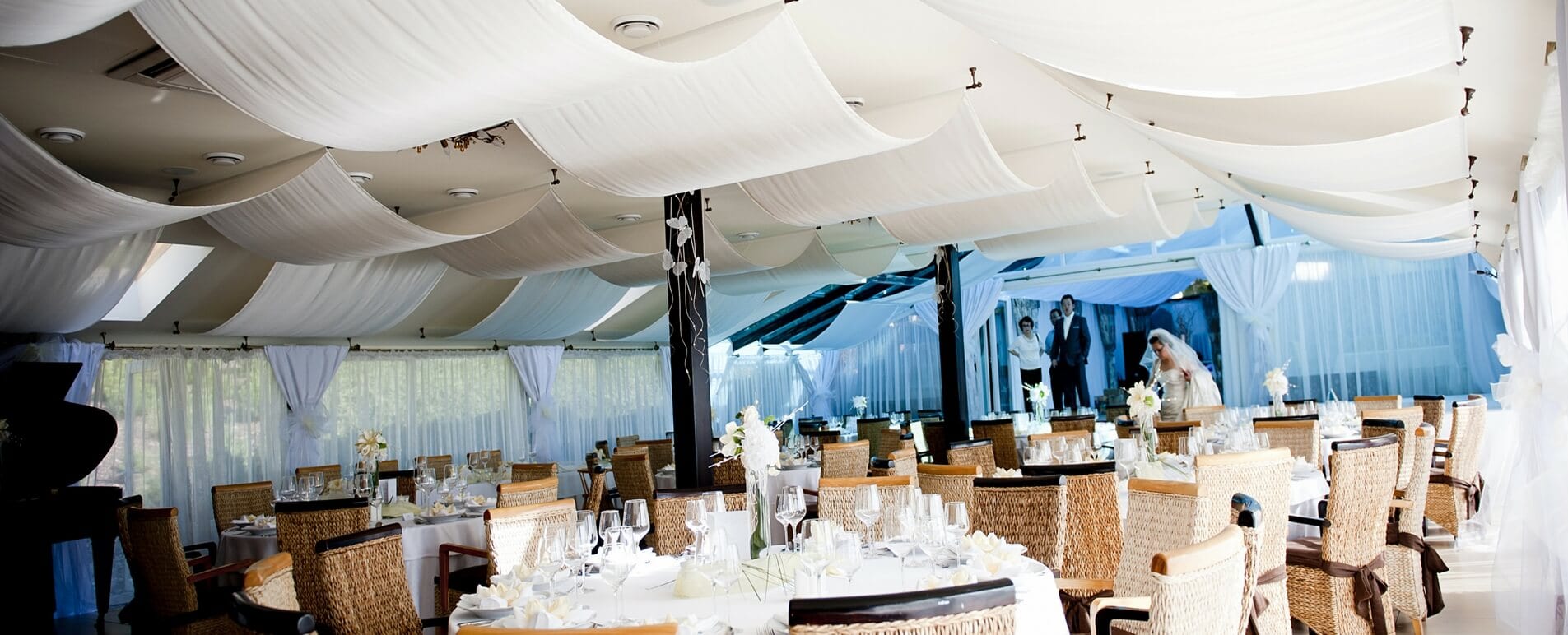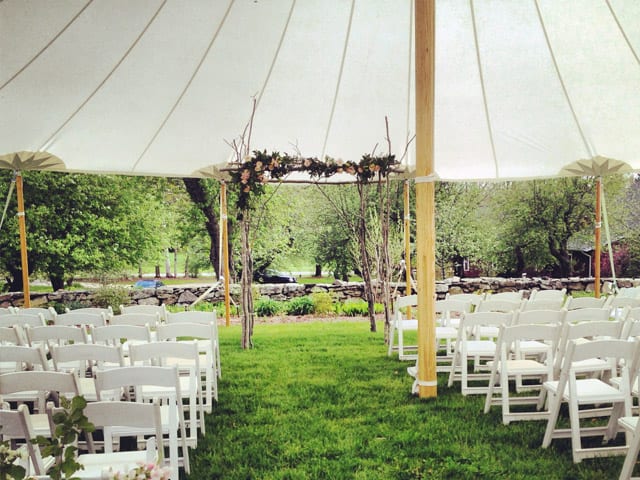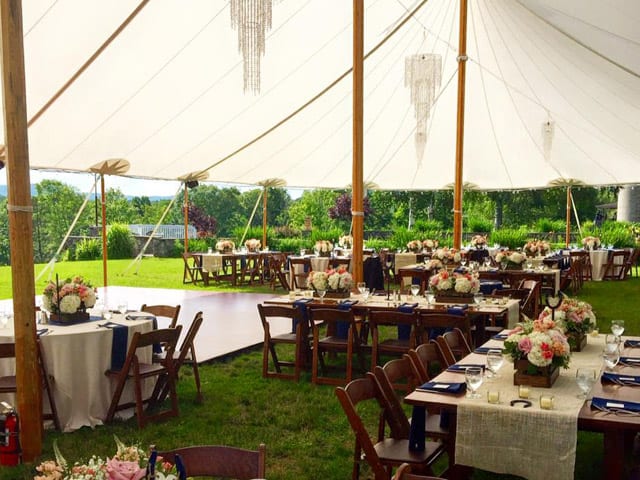 Our Different Tent Rentals
Frame Tents
Frame tents are used by many of our clients and range from 10'x10' to 40'x120′ while select sizes are available in our popular Clear-Top Tents. This design is very practical when tents can't, or aren't allowed, to be staked down in your Woodbridge area. This styled tent also allows for coverage of patios along the side of the home, in driveways, or over areas where water sprinklers are present. Inside of the tent is clear of obstructions, giving you the total amount of space you need, also side curtains are an option.
Pole Tents
Pole Tents are well diverse in size, ranging from 20'x 20' to 80'x 220' and are available in two varieties, regular pole tents, and high peak Century tents. Pole Tents are designed for any sized event, whether that requires seating for 20 or over 1100 people. Side curtains are an option but these types of tents require an open area for proper installation.
Sailcloth Tents
The Tidewater Sailcloth Tents have luxurious sculpted peaks and eaves in translucent sailcloth. The translucent cloth enhances daytime events with natural warm light and an illuminating glow for evening gatherings. Our elegant Tidewater Sailcloth Tent fabric is 100% waterproof and strongly built to help ensure your special day is not affected by the elements. Sizes for these tents range from 44' x 43' to 59' x 119'.
Get a Free Estimate!
Tent Rentals for All Occasions in Woodbridge
Woodbridge Wedding Tent Rentals
Durkin's has the history to create an amazing environment for your wedding in Woodbridge. With five generations of experience, we will use our history to help build your new family history. If you have an idea of how you want your wedding set up, or if you need assistance, we work with decorators, planners and caters to bring your vision to life.
The beautiful Woodbridge scenery opens the possibilities of what styled tent to use to make the event just right. Durkin's offers the best tents for weddings because our professionals only use the highest quality, attractive wedding tent structures. Along with our keen eye to accentuate the natural features of your Woodbridge, CT venue, to construct a stylish and elegant wedding tent space.
Along with wedding tent rentals we also offer additional party rentals including tables, linens, dishes and everything else you need to make your wedding a beautiful and memorable event. We are Woodbridge's best option for making your wedding right.
Woodbridge Event & Party Tent Rentals
When you're bringing everyone together for an event, let a top of the line company like Durkin's bring their history to Woodbridge CT. We have competitive prices when you are looking to rent a tent for your occasion in Woodbridge. We have a variety of tents for any type of events, from parties to memorable events or even graduations.
Durkin's will cater to whatever option you need, we will install and remove tents for any event you are planning in Woodbridge. We can seat anywhere from 20 to 1100 people making the event you want to plan possible! We can handle setting up all around Woodbridge; there's no other company as experienced as us.
Get a Free Estimate!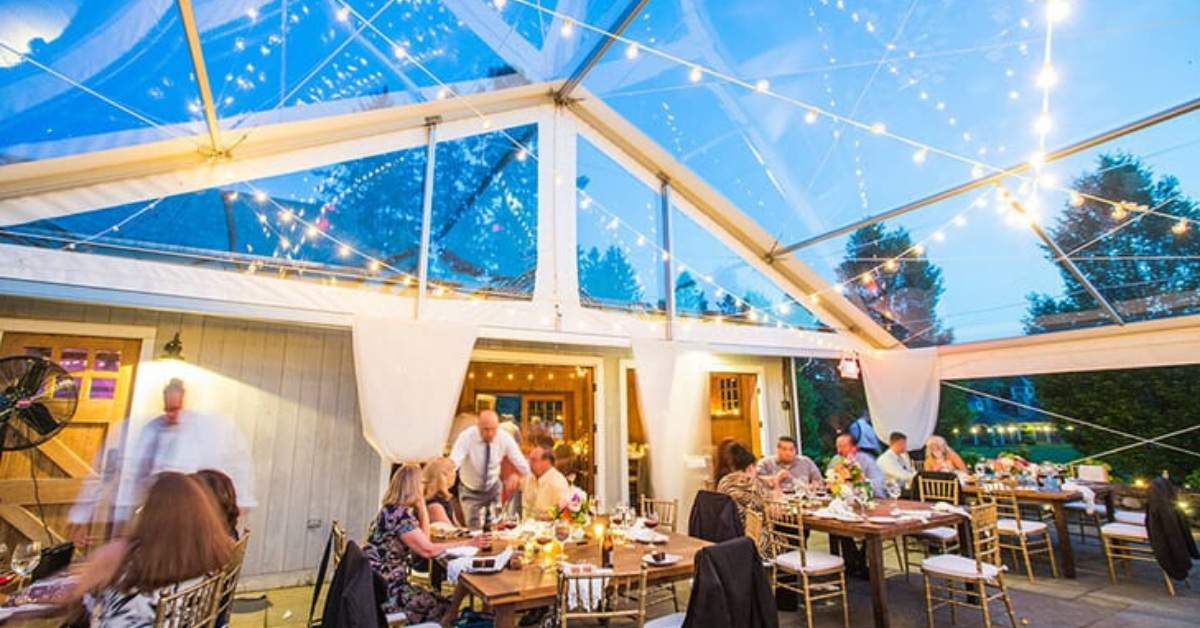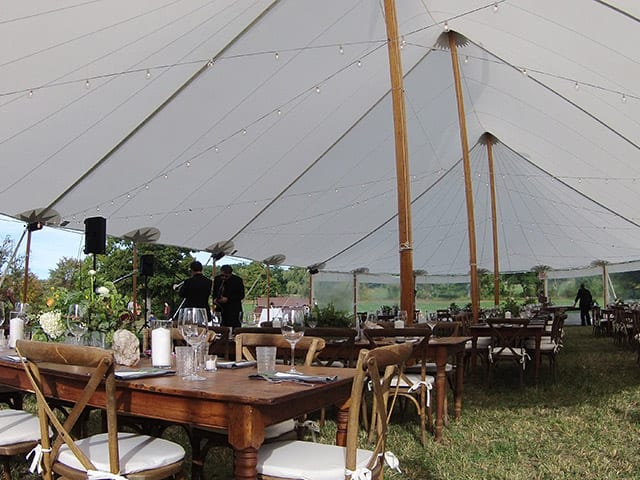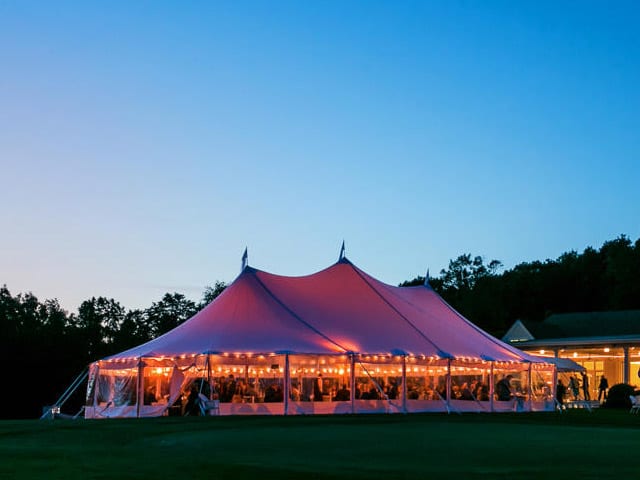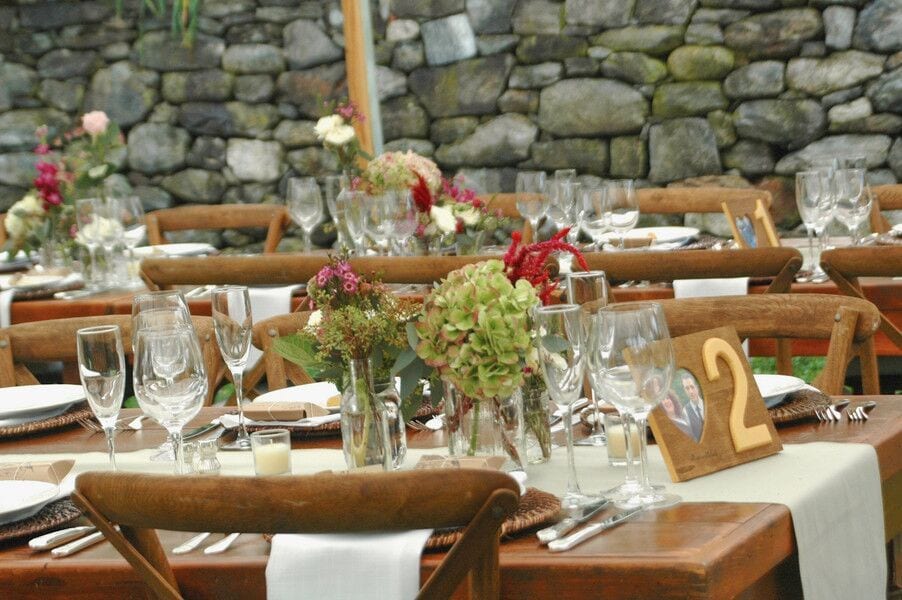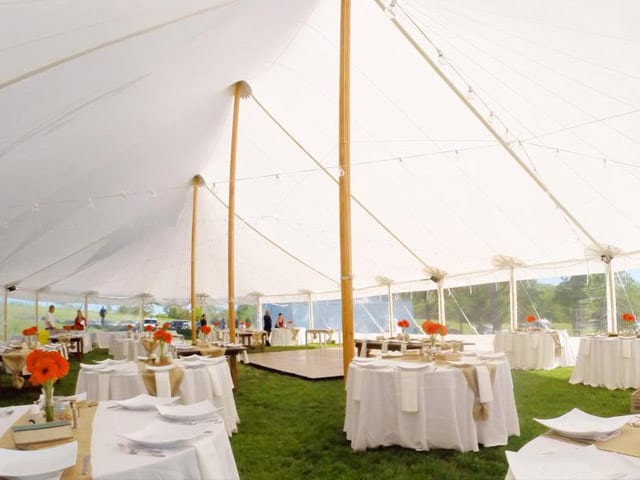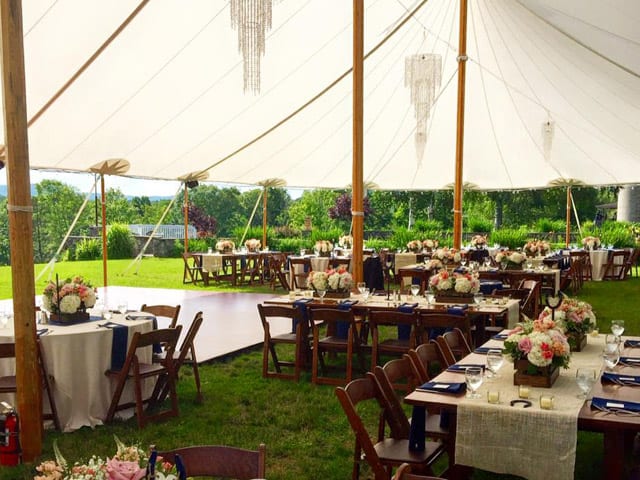 Tent Sales in Woodbridge, CT
If you have a long-term need for a specific tent, which makes renting impractical. We can help arrange your purchase of tents, either new or from our extensive inventory. Speak with a Tent Rental Representative for more information regarding this option. Buying a tent should be quick and easy for Woodbridge residents.
Additional Party Rentals offered in Woodbridge
Turnkey Party Rentals
We work with the finest companies in Connecticut and New York to provide you a complete package. We are able to supply your every need; from caterers to dishware, linens, crystal, and floral decorations to special lighting effects, electrical generators, and bathroom facilities. We can bring what you need to Woodbridge.
Many of our clients love our Dark Walnut Dance Floors. If you are thinking about installing a dance floor at your Woodbridge venue, then consider our additional installments of; lighting, connecting canopies, tables, chairs, and heating systems are also available. If you have other ideas we have not listed here, please speak with a Tent Sales Representative for a complete list of additional services.
Farm Tables
Our Dark Walnut Farm Tables measure 8′ x 42″ wide, perfect for a family-style meal. The lumber has been harvested in Litchfield County, CT and master crafted right here at our shop. Use them for your entire event or maybe just have a couple for a head table.
Interactive Party Planning Software
We also offer an interactive PartyCAD program, that allows you to visualize your event. You can arrange and plan the layout of the event, which is helpful especially if you're a fair distance from Connecticut or New York. Call to schedule an appointment to work with a representative to help plan your event.
Get a Free Estimate!
Why Durkin's for your Woodbridge Tent Rental?
Quality takes a history of perfection, and Durkin's has 100 years of experience putting that quality into a variety of events. Whether you're hosting a wedding, festival, graduation party, or just bringing everyone together in Woodbridge, we know we can make your event worth remembering. Durkin's is a company you can trust because we have the history of making a great event, and we look forward to making more history in Woodbridge.
Woodbridge Tent Rentals