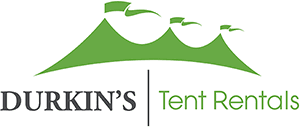 Woodbury, CT Tent Rentals
Durkin's has provided Woodbury, CT residents with high-quality tents for 100 years. Whether you are renting to set it up yourself or need help with setup/takedown, we are able to provide our services to you. Tents can create an ideal atmosphere full of style and can help you create a memorable event. We have kept our strong work ethic for over 100 years, over the course of four generations of tenting.
We can help with:
Weddings
Graduation Parties
Festivals
Events
Get a Free Estimate!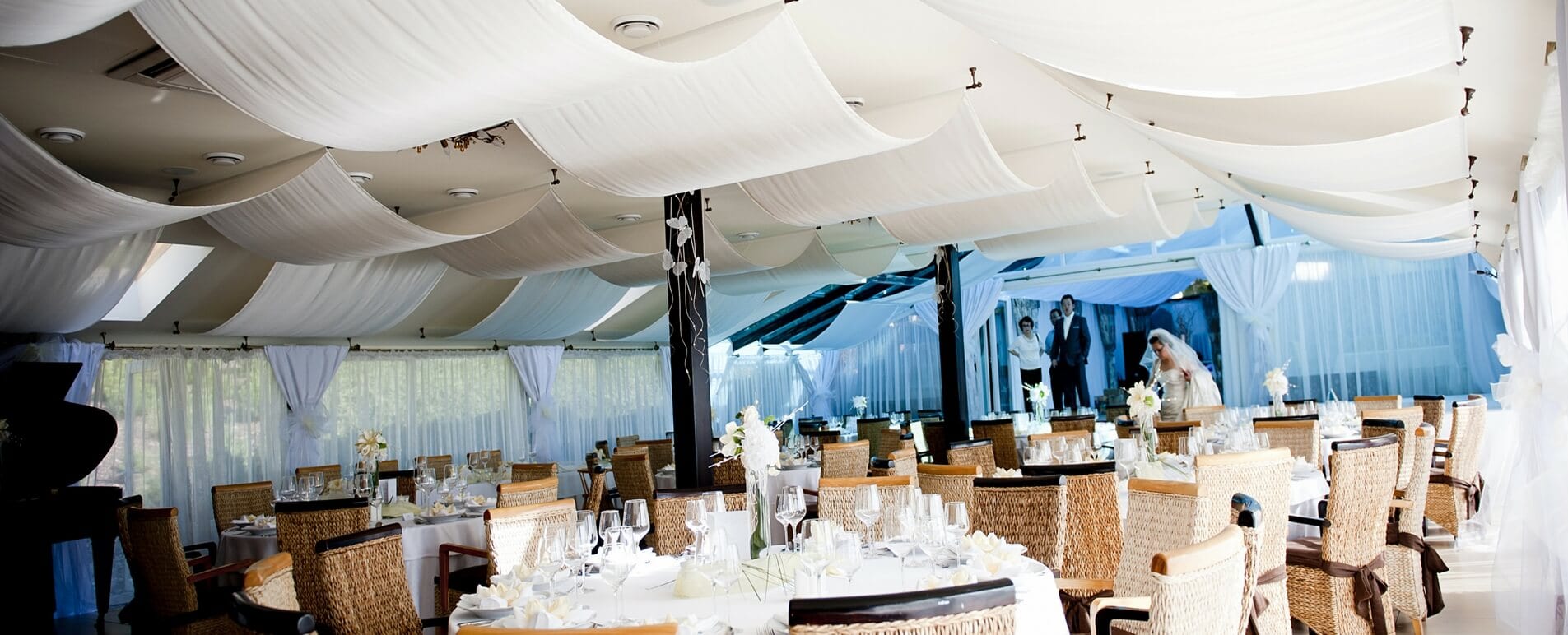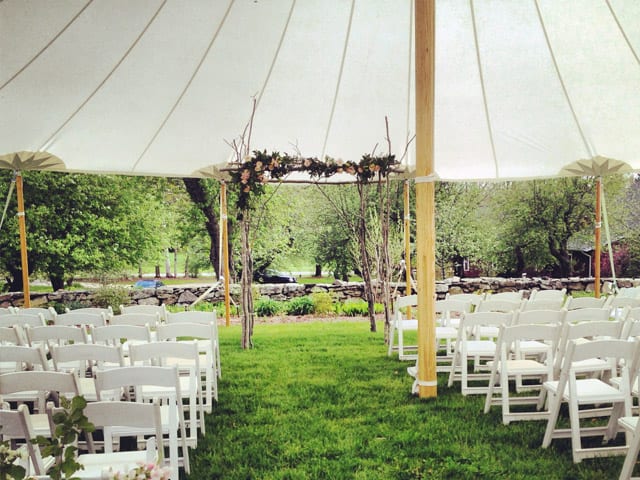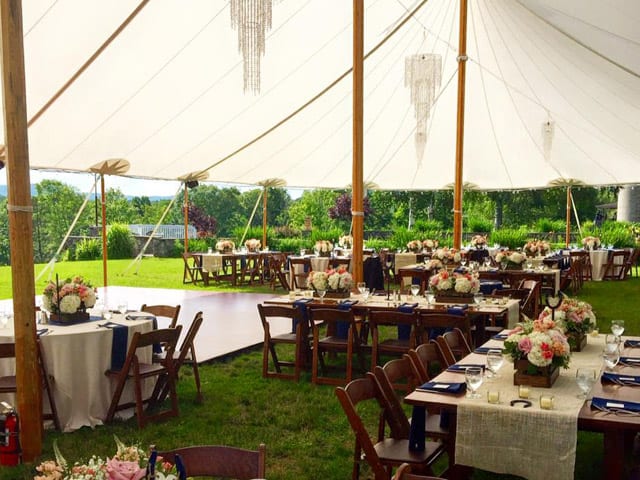 Our Different Tent Rentals
Frame Tents
Ranging from 10' x 10' to 40' x 120', our popular frame tents (also available as Clear-Top Tents) are used when tents aren't available to be staked down at your Woodbury event. It's also good to be used for when patios need to be covered along the side of the home, driveways, or areas that have water sprinklers. Inside the covered area, there are no obstructions inside and can have side curtains as an optional addition.
Pole Tents
Pole Tents can come in two varieties: regular pole tents and high peak Century tents. Ranging from 20' x 20' to 80' x 220' in size, Pole Tents are designed for any and all events, whether they are just for a small gathering of 20 people or a large wedding filled with hundreds of people. These tents require an open area to be properly installed (though we can offer side curtains as an option!).
Sailcloth Tents
Tidewater Sailcloth Tents are made to experience daytime events with warm natural light, and make the evening gatherings all the more beautiful. With sculpted peaks and eaves in translucent sailcloth, these tents are among the most popular ones in Connecticut. We make sure that these tents are 100% waterproof so that your special day is free from the constraints of the weather outside. They range from 44' x 43' to 59' x 119' in size.
Get a Free Estimate!
Tent Rentals for All Occasions in Woodbury
Woodbury Wedding Tent Rentals
We will help you create the perfect outdoor wedding experience at Durkin's. We have over 100 years of experience in providing Woodbury brides and grooms with elegant moods or garden party weddings, with tents featured in a wide variety of styles. For your special day, we collaborate with decorators, caterers, and planners to execute your vision.
Our tent rental service can provide you with high-quality, attractive wedding tent structures. We can create a grand area for your wedding that will stun you, using the best features of the area to accentuate the tent's strengths.
We can also develop a tent complex featuring multiple tents that your guests can move to and fro during the event. We make sure to offer party rentals such as tables, linens, and dishes to make your wedding beautiful and unforgettable. We want to be the best option for your Woodbury wedding and will be there every step of the way.
Woodbury Event & Party Tent Rentals
A tent can be used for any occasion, and that includes the best parties. We want to help make your Woodbury event stand out with our tent rental services. Your biggest birthday bash, your wildest college graduation, and other memorable events can be enhanced with a tent from Durkin's.
We can seat people from 20 in a small gathering up to 1,100 people. We want to make sure that your event goes as smoothly as possible, and can accommodate your every need. Durkin's can install and remove tents for any event in the greater Woodbury area, helping you with the process of set-up and cleanup so you can focus on making the party as fun as possible.
Get a Free Estimate!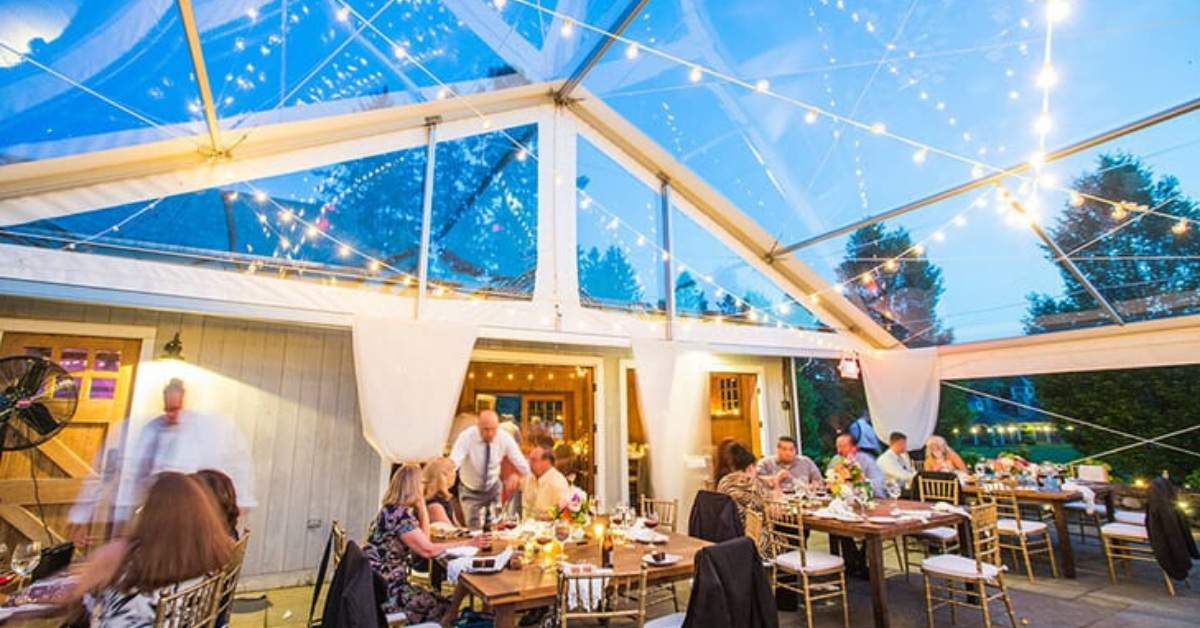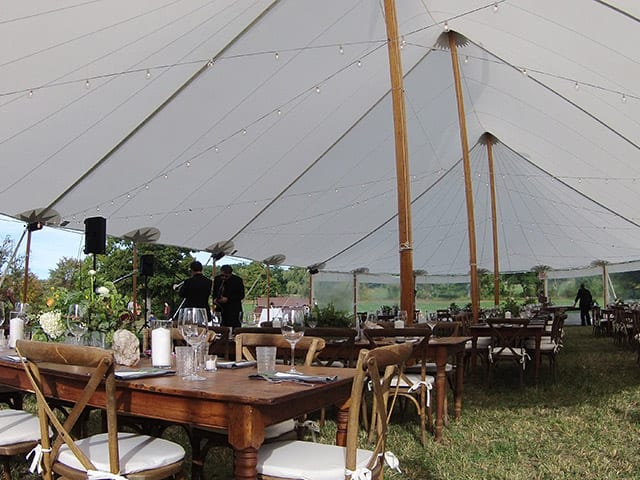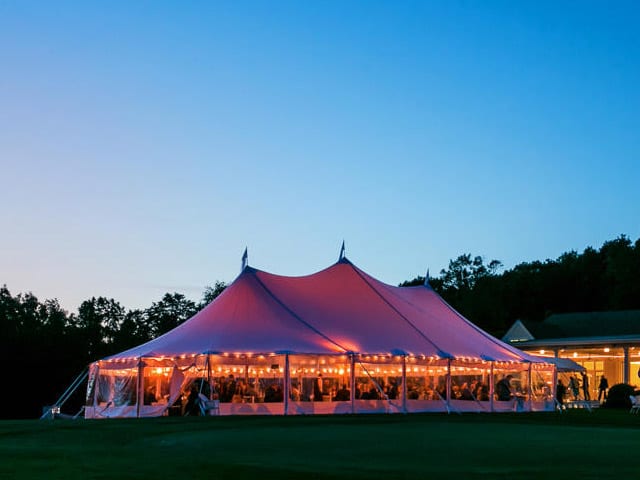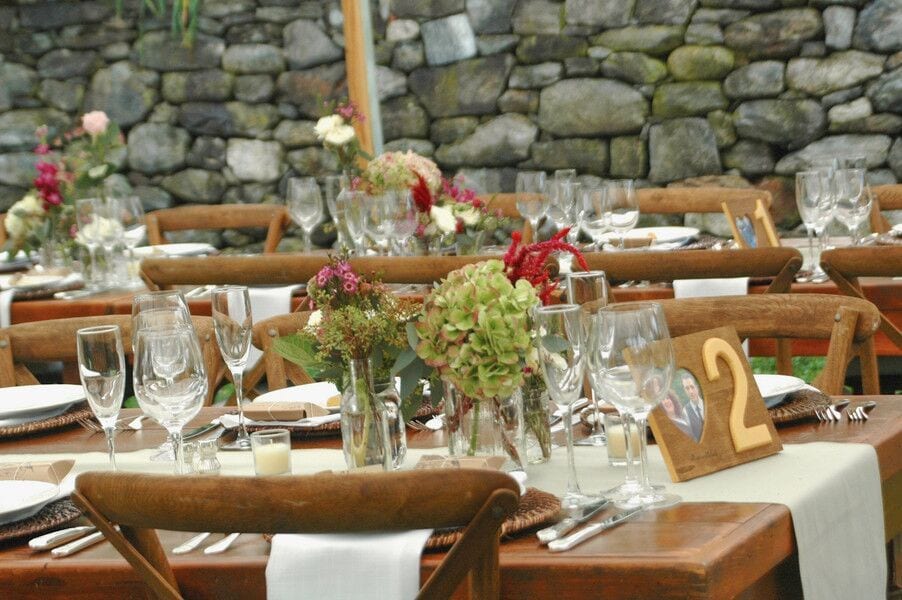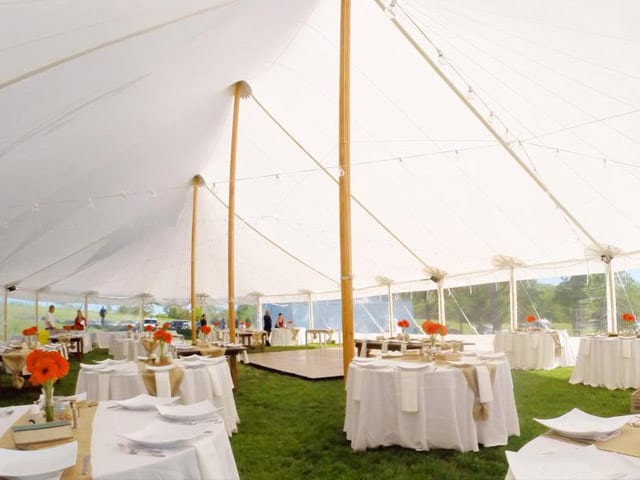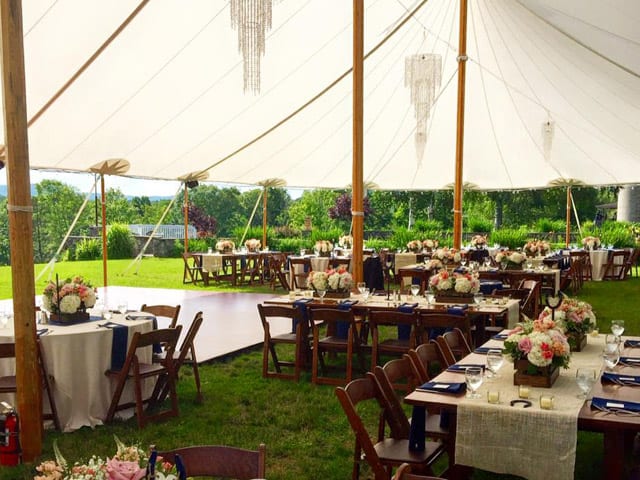 Tent Sales in Woodbury, CT
If you love our tents but don't want to constantly rent them, that's not a problem. We also make tents available for purchase, new or used, from our inventory. For more information about this option, contact one of our Tent Rental Representatives. We want to make the process of purchasing our tents as convenient as possible.
Additional Party Rentals Offered in Woodbury
Turnkey Party Rentals
Durkin's collaborates with several companies in Connecticut and New York to make the complete package for your event. Catering, dishware, linens, crystal, floral decorations, and special lighting effects can all be arranged. We also can arrange for a generator so the party won't stop, along with portable bathrooms.
In addition, we can provide you with dance floors, including Durkin's own Dark Walnut dance floors. Other party amenities we can give you include lighting, connecting canopies, tables, chairs, and heating systems. For more information, contact a Tent Sales Representative for what we can provide.
Farm Tables
Measuring 8' x 42", our farm tables are perfect for large family gatherings. This can be used for a large BBQ, a wholesome picnic, or the biggest Thanksgiving you'll ever have. The lumber is harvested in Litchfield County, and lumber is crafted right in our shop. You can take one, two, or more than a few just for a head table.
Interactive Party Planning Software
The PartyCAD system is an interactive way to help plan the arrangement of your party. This will help if you're a particularly far distance from Connecticut or New York because it will help you visualize the layout of the event. Our representatives are just a call away so we can help you plan your event.
Get a Free Estimate!
Why Durkin's for your Woodbury Tent Rental?
Durkin's has four generations of tenting experience and we have the work ethic to prove it. Whether you're hosting a wedding, festival, or some other event in Woodbury, CT, Durkin's will be there for you. We have numerous tents available such as frame, pole, and sailcloth tents available for rent or purchase. We take pride in making your Woodbury event the best event possible with our party amenities. Give us a call today to inquire about our tent rental or party services!
Woodbury Tent Rentals